Register, download and install the Rad2Share software.
Select the desired images. Do not select any identifiable patient data.
Add multiple series or stacks.
Select "Upload" and your images are ready for online sharing and use.
Anonymize Medical Images
We are currently compliant with the Dutch implementation of the GDPR ("AVG"). Always keep your patients best interests in mind. Act respectfully and according to local professional, ethical and legal standards.
Join us!
Our platform is available for all healthcare professionals. It works with DICOM, ultrasound, conventional X-ray, CT, MRI, OCT, pathology, ECGs, dermatology.  If you use medical images in education, anonymize them with Rad2Share. We are currently tested and compliant with the Dutch GDPR ("AVG"). Local differences within and outside the European Union may apply. Use our software accordingly!
You need to register before you can download the client and upload any files. Use anonymised images only. When in doubt, obtain patient consent.
Private Dashboard
Pivate Dashboard containing your own anonymized medical cases.
You can view your cases here and download them to the Rad2Share client. A perfect database for storing your educational cases
Sharing is easy
When your anonymized cases are uploaded, we create a webpage especially for you. You can share that page with whomever you wish. WhatsApp, email, SMS, QR-codes etc. Communicate however you wish. Telephone, email, Apps, messengers. Act according to the professional medical standards of your profession and within the boundaries of the law.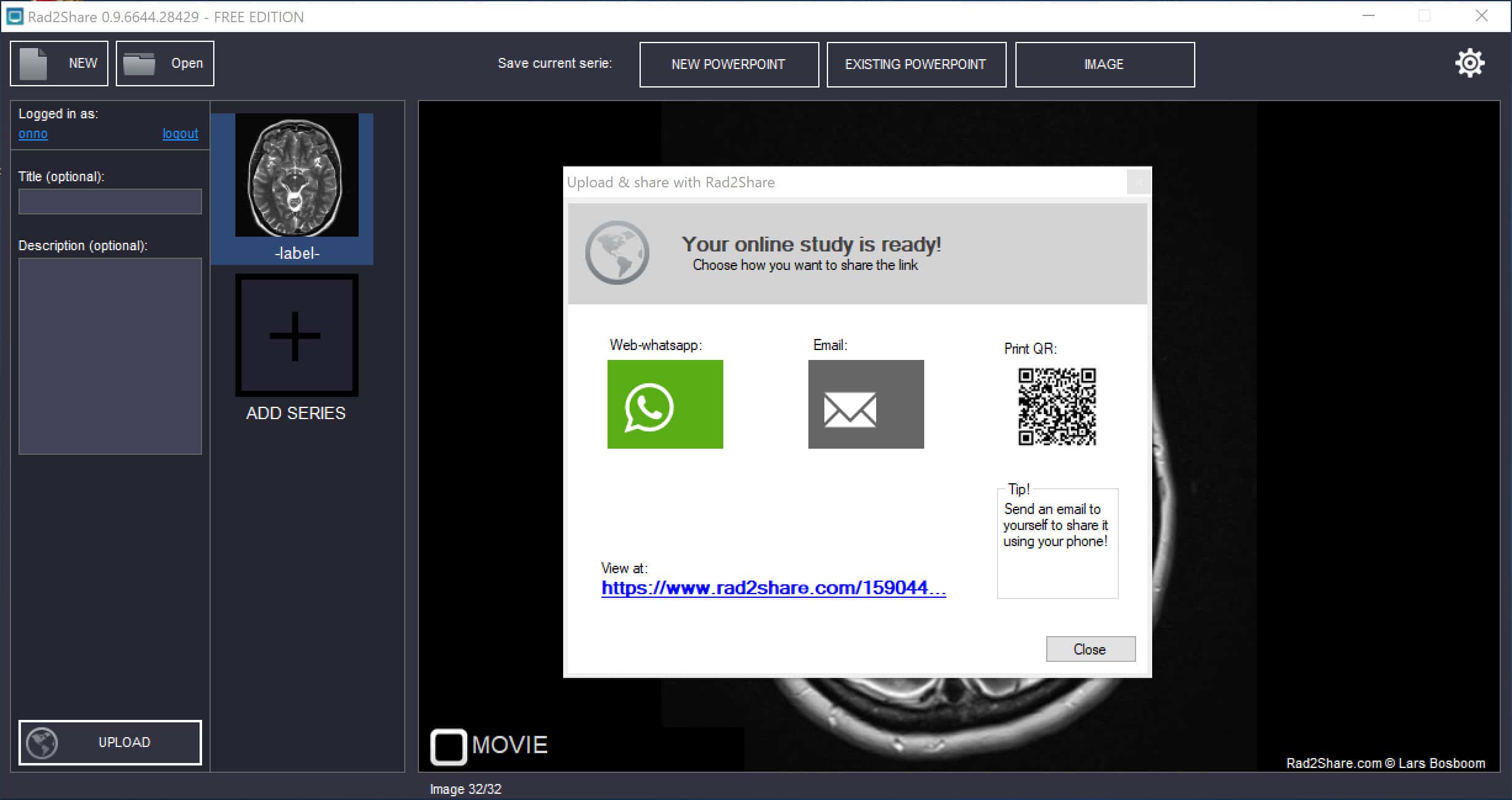 "Most ideas about teaching are not new, but not everyone knows the old ideas."
– Euclid